Coimbra
The medieval capital of Portugal for over a hundred years, and site of the country's greatest university for the past five centuries, Coimbra wears its weighty importance in Portuguese history with dignity. Its atmospheric, beautiful historic core cascades down a hillside in a lovely setting on the east bank of the Rio Mondeg: it's a multicoloured collage of buildings spanning nearly a millennium.
Take a few steps outside the historic centre and you'll also see the city's modern side – a modern riverfront park with terrace bars and restaurants, a spiffy pedestrian bridge across the Mondego, and vast shopping complexes offering everything you'd expect in a major European city.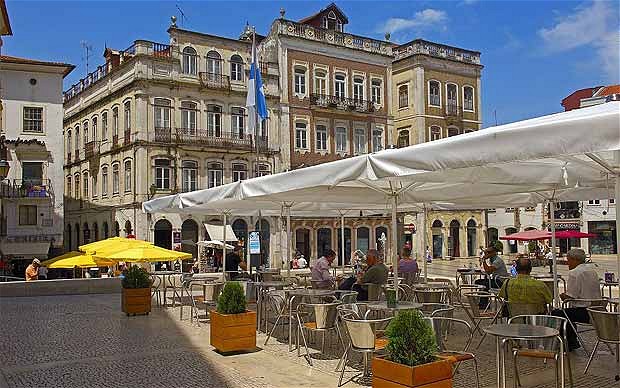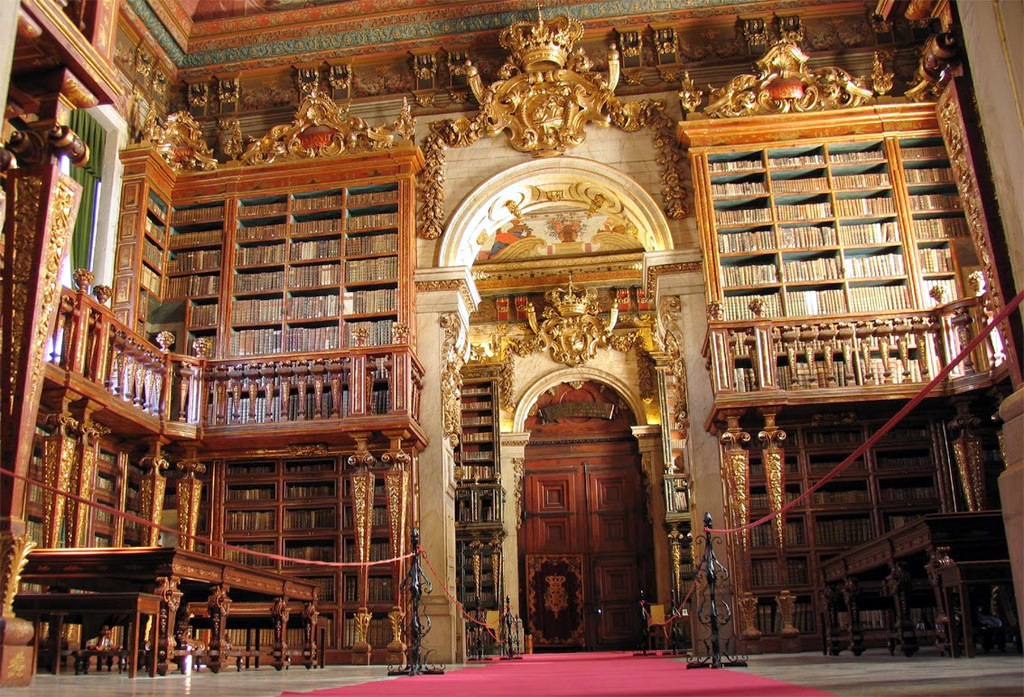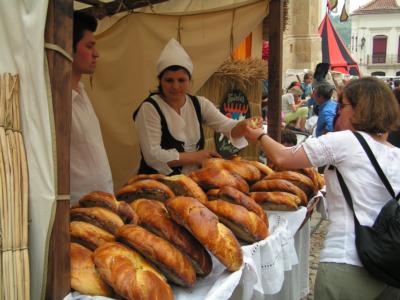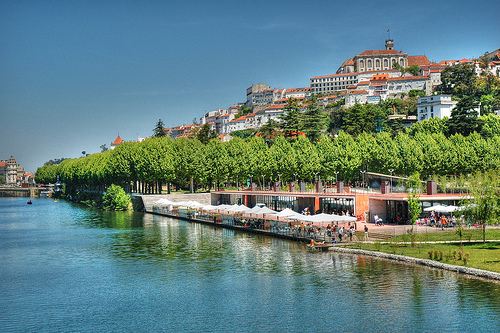 Quinta Das Lágrimas Palace
Nature, charm, history, elegance, experiences.... this is the essence of Quinta das Lágrimas (Estate of Tears), a hotel with soul and character, a retreat of comfort that honors Portugal's rich traditions of hospitality and gastronomy. For centuries a private sanctuary that welcomed Kings and Emperors, the Quinta das Lágrimas Palace is now open to all those that appreciate the art of fine living… and to those that want to discover the love legend of Prince Pedro and Inês de Castro.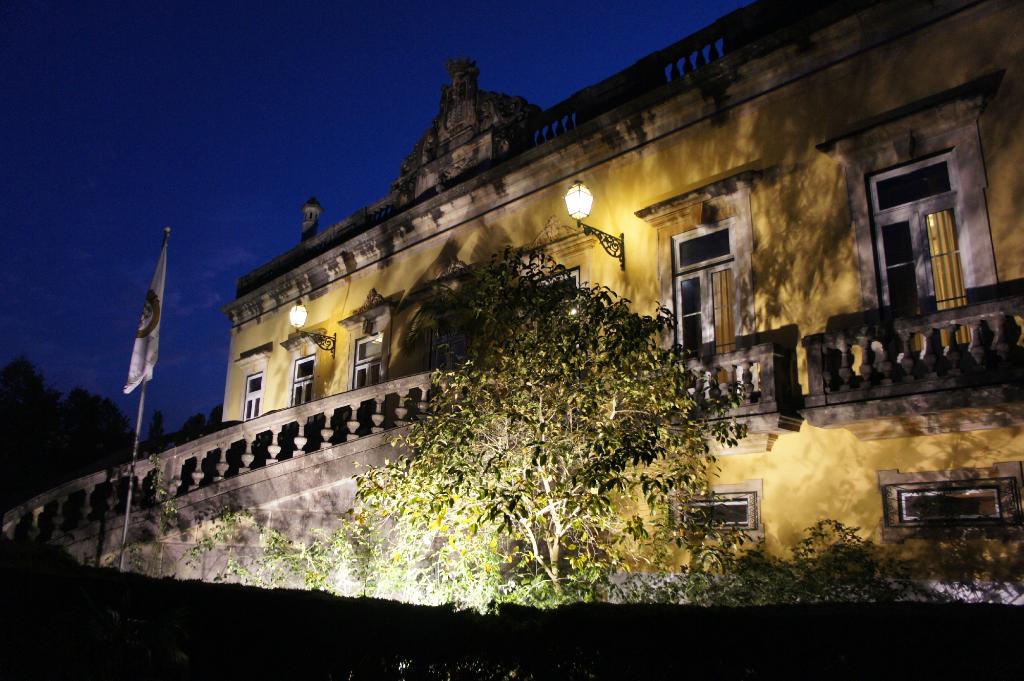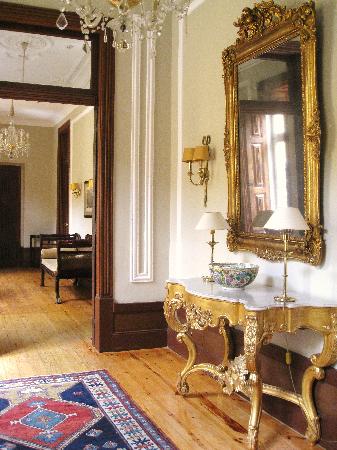 Hotel Quinta das Lágrims - room rates for M&N 2015 
| | |
| --- | --- |
| Tipologia | Valor |
| Jardim Single | 103 € |
| Jardim Duplo | 114 € |
| Palácio Single | 119 € |
| Palácio Duplo | 131 € |
| SPA Single | 119 € |
| SPA Duplo | 131 € |
| Deluxe Single/Duplo | 177 € |
| Suites Single/Duplo | 219 € |
*NET rates in Euros per room , per night with buffet breakfast , parking, sauna , Turkish bath , fitness , golf ( 1 Green Fee pitch & putt 9 holes) and VAT at the legal rate .
Transportation
Train
Taking the train to Coimbra is a good way to get there.
Coimbra is connected well with both Lisbon and Porto and the portugese trains are nice and cheap.
Be aware that the main train station in Coimbra is in the outskirts of town but it is connected to a smaller train station right in the center, so if you are in the center of town and travelling by train, then you just head to the small station in the center and take a 10 minute commuter train to the main station.
That trip is included in the price if you have an onward ticket to a further destination from Coimbra.
Bus and Tram
Together, buses 27, 28 and 29 run about every half-hour from the main bus station and the Coimbra B train station to Praça da República. Bus 40 makes an anticlockwise loop that takes in the stations as well as the Baixa district.
You can purchase multiuse tickets (three/11 trips €1.70/5.70), also usable on the elevador , at the SMTUC office (239 801 100; www.smtuc.pt in Portuguese; Largo do Mercado; 7.30am-7.30pm Mon-Fri, 8am-1pm Sat) at the foot of the elevador, at official kiosks and also at some tabacarias (tobacconist/news­agents). Tickets bought on board cost €1.50 per trip.
You may also see patufinhas (electric minibuses; also called Linha Azul) crawling around pedestrian areas in the centre of Coimbra, between Baixa and Alta Coimbra and through the medieval heart of the city. You can use the same pre-bought tickets that you would on any other SMTUC buses.
Bicycle
For mountain bike rental, Centro Velocipédico de Sangalhos (239 824 646; Rua da Sota 23; 9am-7pm Mon-Fri) charges €7.50 per day.
 
Area Information

There is no airport in Coimbra. Travelers must fly either to Porto or to Lisbon, then take the train to Coimbra (http://cp.pt/passageiros/en/).
Train Information (Metro do Porto)
metro line from Porto airport to Campanhã train station (http://www.metrodoporto.pt/en/)
metro line from Lisbon Airport to the Oriente train station (http://metro.transporteslisboa.pt/eng/)
It is more comfortable to take a taxi directly from Coimbra-B train station (which is outside the city), than having the train connection to the center of Coimbra:
Taxi Fare Estimator
http://www.numbeo.com/taxi-fare/city_result.jsp?country=Portugal&city=Coimbra

Taxi Services in Coimbra
http://www.taxicaller.com/country/pt/coimbra_taxi.php

Coimbra Tourism Guide
http://www.golisbon.com/portugal/cities/coimbra.html
http://turismodecoimbra.pt/en/ [most information in Portugese on this site]